Having built and lived on our own houseboat since 2006, we have often been contacted by people who wanted to rent it or asked what it is like to live on it. The idea for KAJ Hotel arose in the wake of these questions, which were almost impossible to answer unequivocally, as the houseboat experience can vary depending on wind and weather conditions, as well as what time of day you are there. The answer therefore is: Every moment has its charm, and you have to try it for yourself.
KAJ Hotel was built according to the same principles as our own houseboat; Primarily from recycled and surplus materials. Partly, because the budget does not run wild, but also because we are in love with the idea of ​​giving things a second life. Moreover, we always feel more at home in surroundings with a history rather than new and impersonal ones. This approach to materials automatically makes the construction- and maintenance process a constantly changing one, where the discovery of e.g. an old door or window can change design and decisions. KAJ Hotel therefore guarantees that your first experience here will be different from your second or third visit, and we encourage our revisiting guests to look for the quirky changes and sustainable upgrades.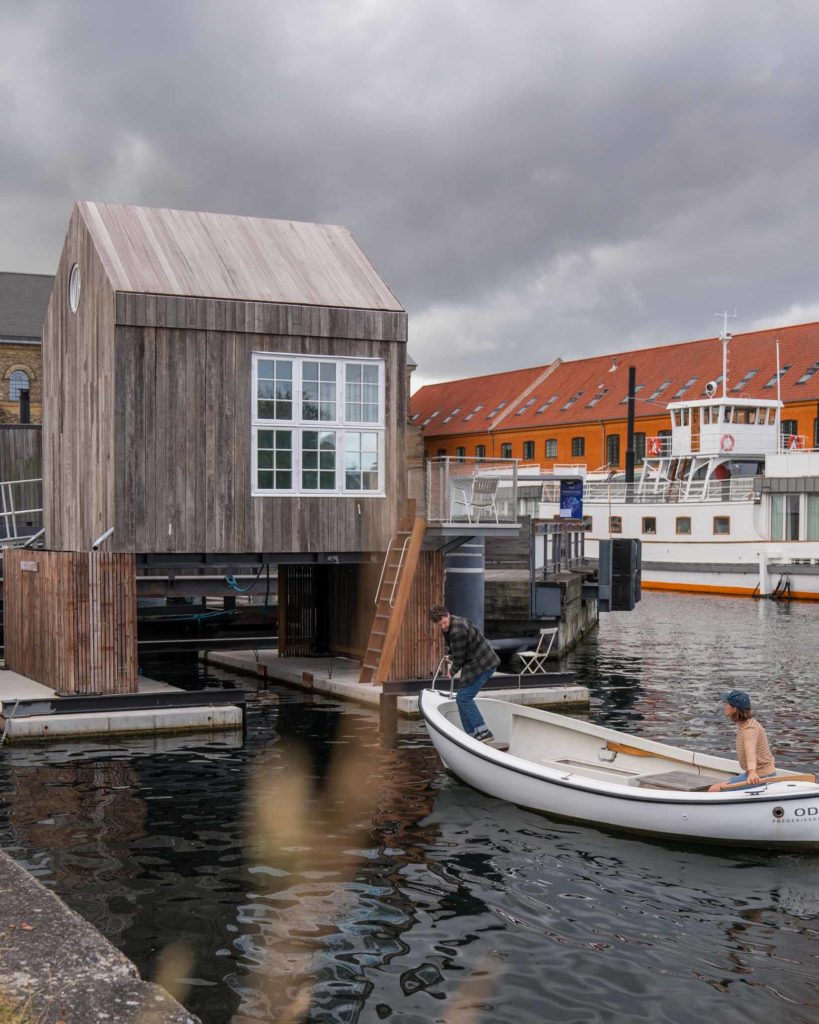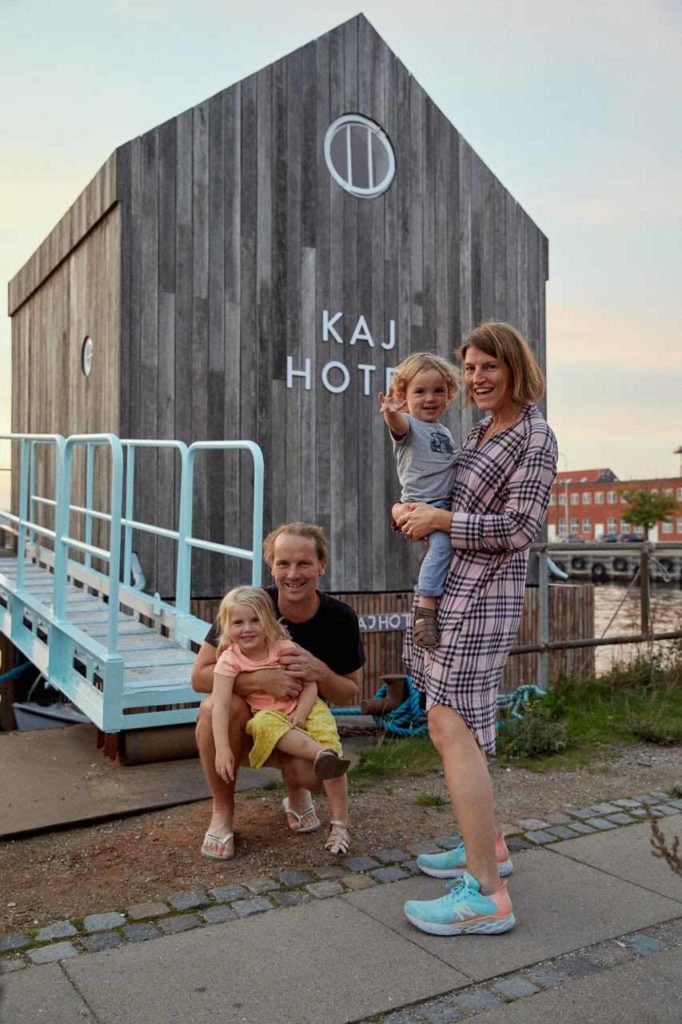 "WE BUILT KAJ HOTEL TO SHARE THE JOY OF LIVING ON A HOUSEBOAT WITH OTHER PEOPLE WHO ALSO APPRECIATE BEING CLOSE TO THE WATER, WHILE LIVING IN THE MIDDLE OF A BIG CITY."
— Barbara and Toke, KAJ Hotel's owners
Facade: Recycled patio boards
Windows: Originates from Kuglegården (former Danish defense command)
Round windows and door: Genbyg (local shop for recycled building materials)
Iron foundation: Old railroad poles
Stairs and gangway: Recycled from ship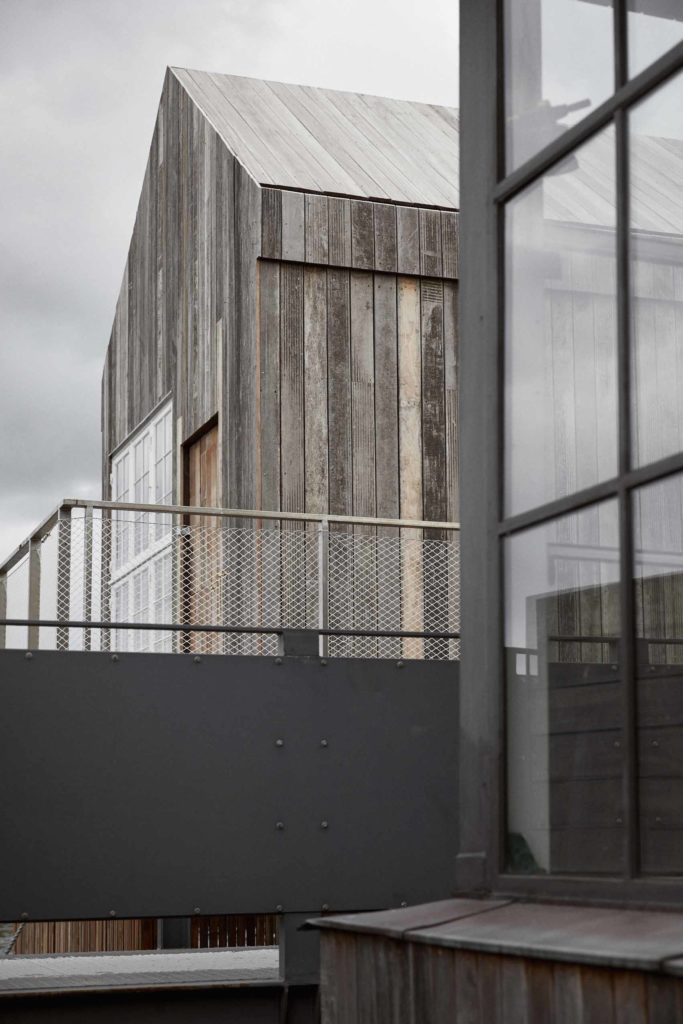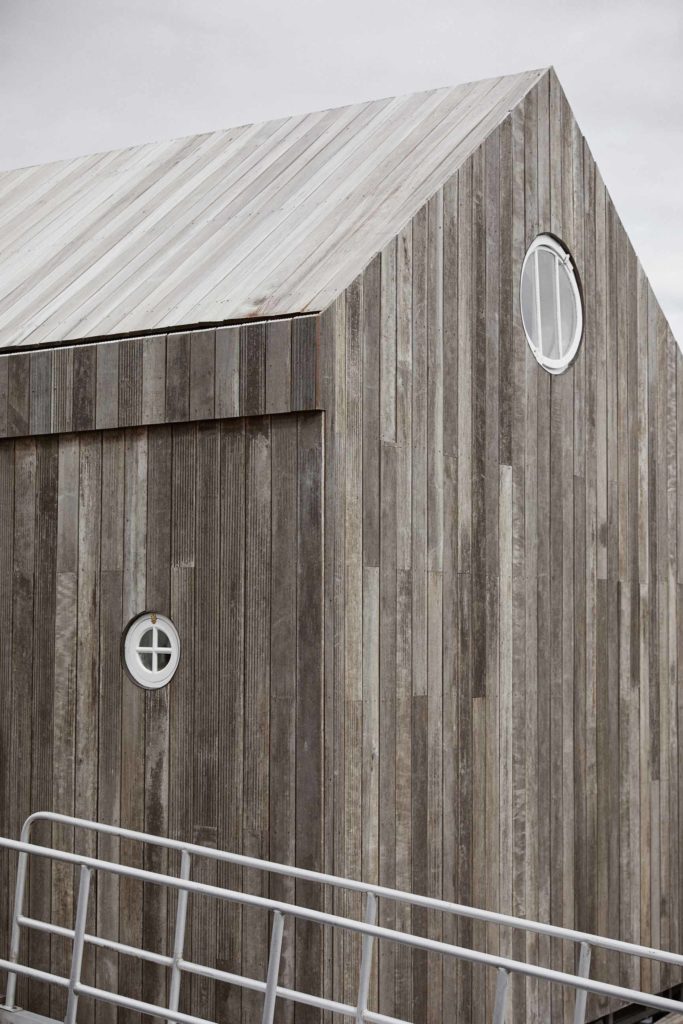 Mornings at KAJ Hotel rhymes with freshly made porridge topped with organic fresh fruit, juice, milk or sugar – the combination is up to you. We provide all the necessary ingredients. All you have to do is add it to the pot, heat, stir, and enjoy. The recipe was created by innovative Danish chef Bo Lindegaard and changes at least once a week, so be sure to stay a while to try as many as possible. The ingredients list will be available upon your arrival.
We collaborate with Impact Roasters, a native Ethiopian coffee roaster located a 20-minute bike ride away in Valby. Their coffee is of deliciously high quality. And our tea? There's no one above A.C. Perch, where we source ours. This famous teashop in Copenhagen was established in 1835 and supplies incredible leafs and blends to all layers of Danish society – even the Royal Family.
KAJ Hotel offers a very basic minibar with just a few, but very high-quality bottles. The selection can vary as it reflects our own preferences in spirits and wine.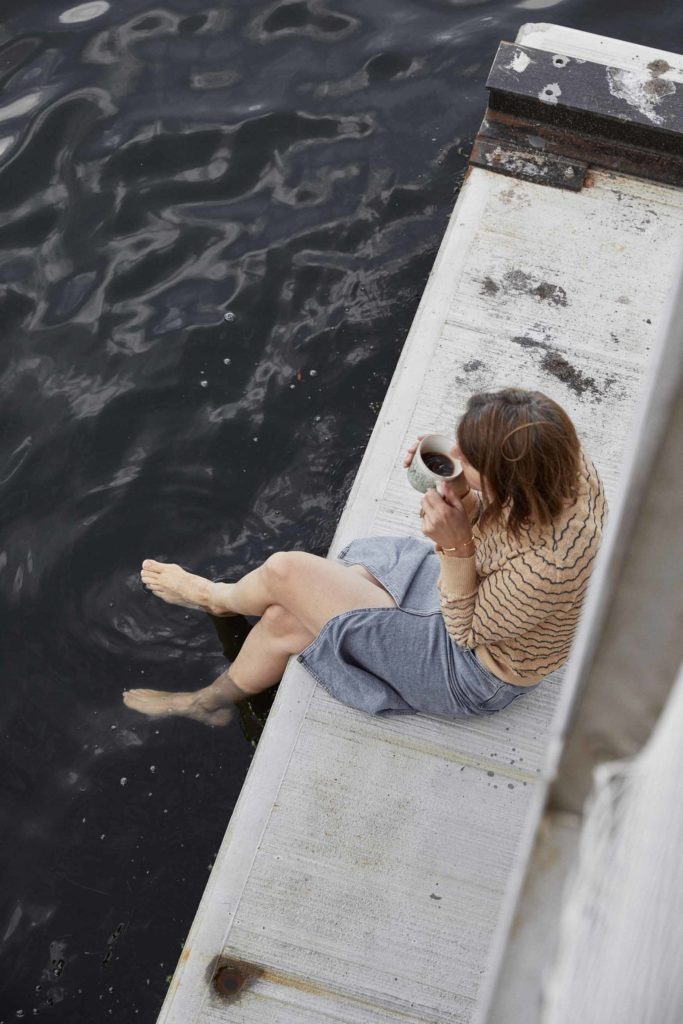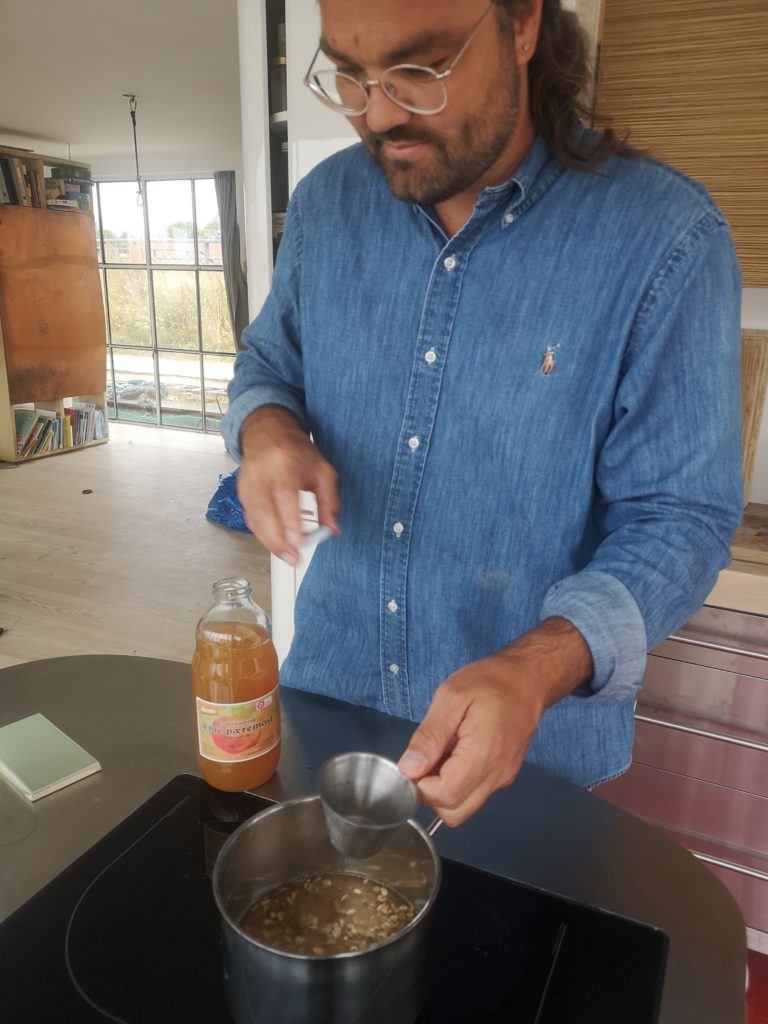 Bo Lindegaard testing the porridge for KAJ's breakfast.