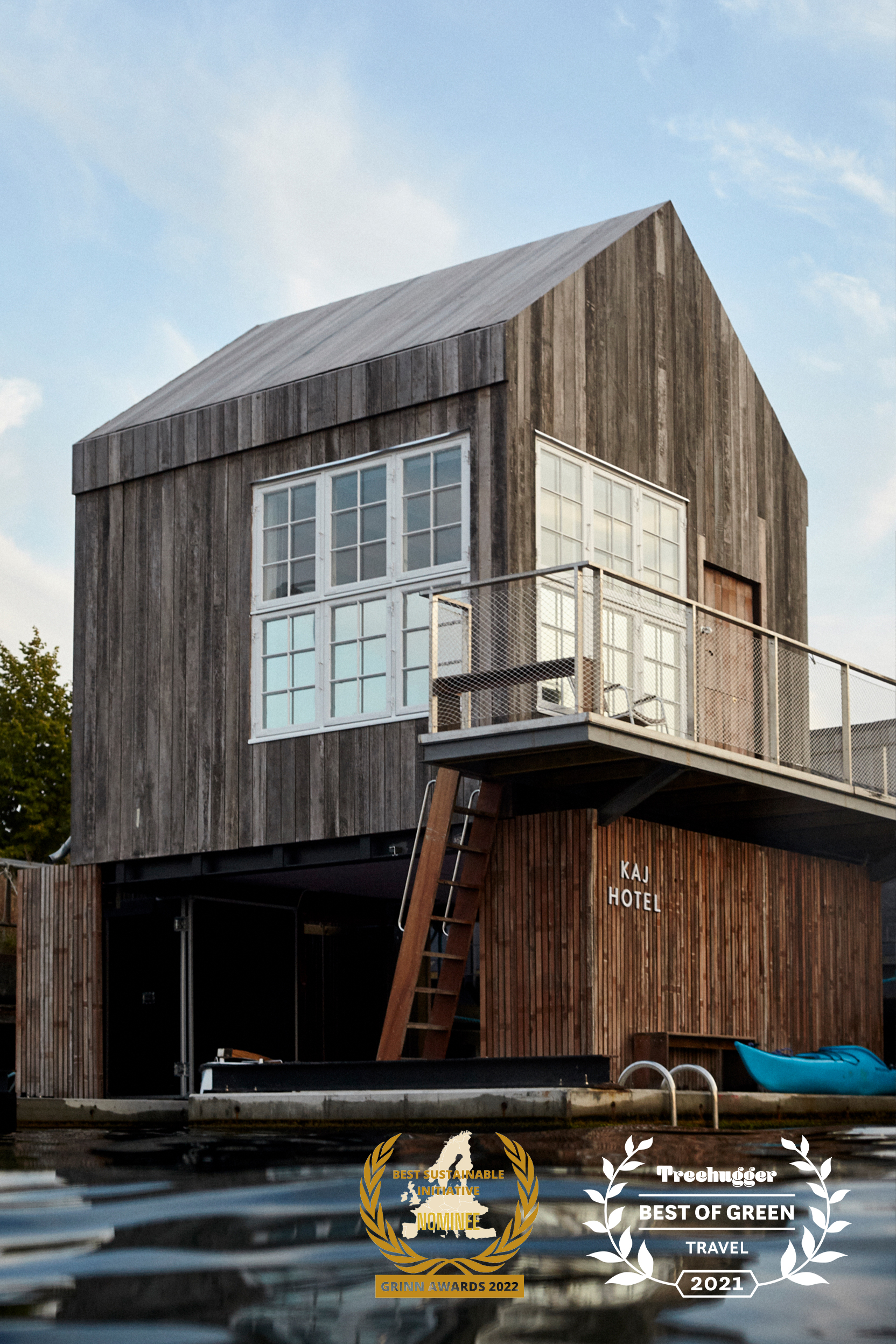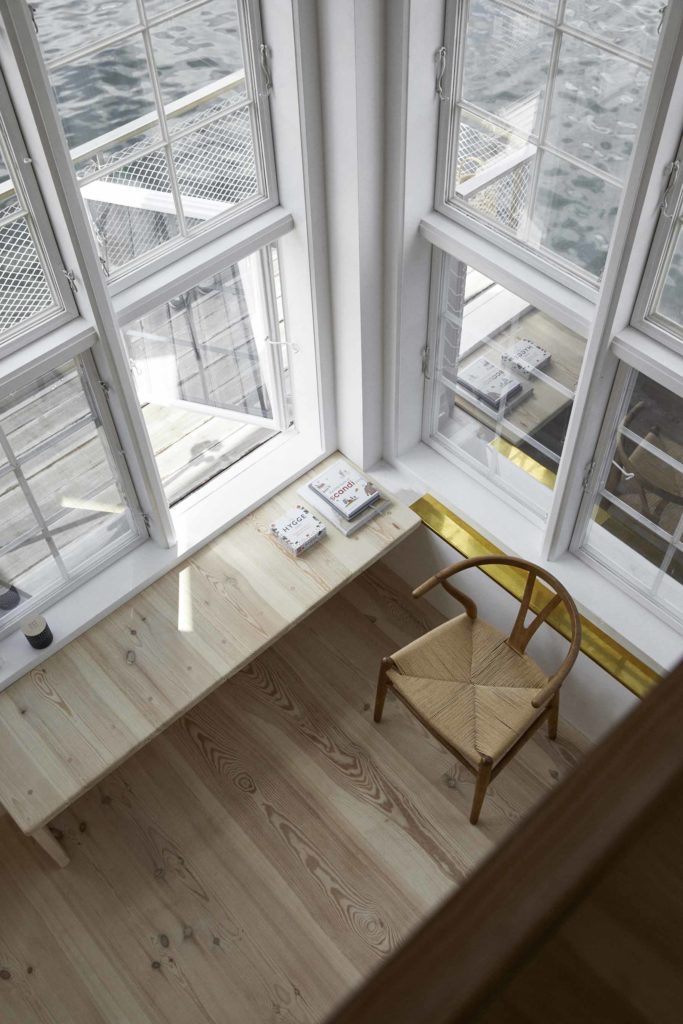 KAJ is actually not a hotel. But nor is it a houseboat. KAJ is something in between. A floating pod of Danish hygge crafted entirely of reclaimed materials. It is tucked away in a quiet part of the ​​beautiful harbor of central Copenhagen, Denmark. With a direct view of the historic custom house (Toldboden) and a stone's throw from several of Copenhagen's wonderful tourist attractions, KAJ Hotel combines the perfect location with a unique residential experience.
After a night's sleep on the soothing waves, you can make your own homemade porridge and coffee/tea (all provided by us) while watching the Copenhagen skyline from the balcony, dangling your feet in the clear water – or even taking a morning dip.
At KAJ Hotel, you get the charm of staying on a houseboat combined with Scandinavian design and the comfort of staying in a hotel. It is the very essence of Danish hygge. 
Prices from 2600 kr per night.
Besides being a classical Danish name for a boy, KAJ also means 'Quay' or 'Wharf'. And no matter how unattached you might want to live your life, you do need a wharf once in a while in order to stay grounded.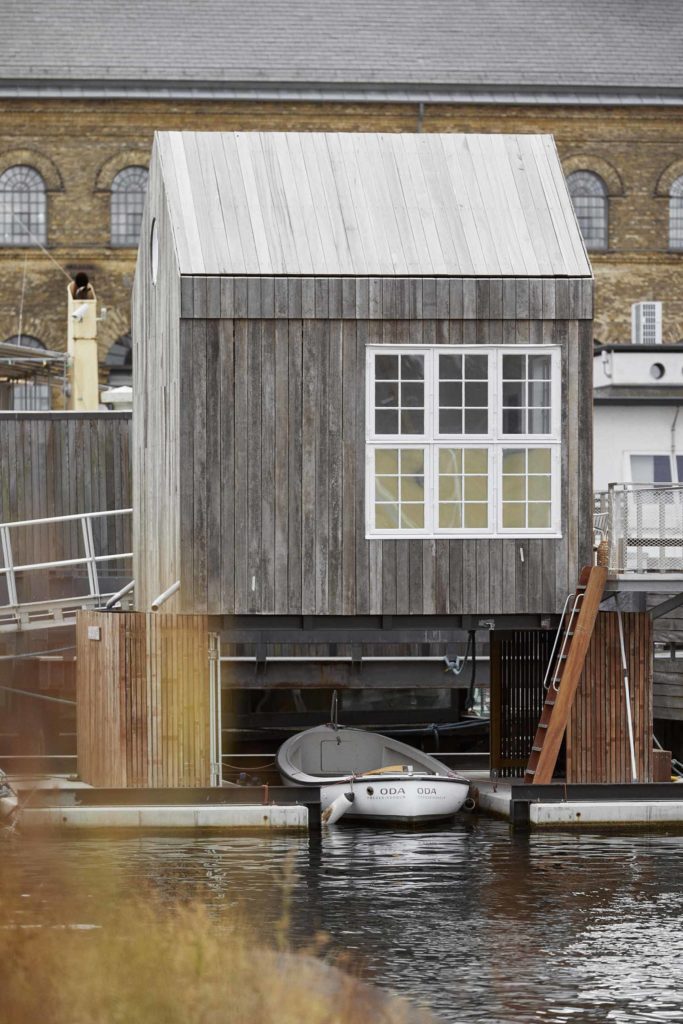 AT KAJ HOTEL, YOU GET THE CHARM OF STAYING ON A HOUSEBOAT COMBINED WITH SCANDINAVIAN DESIGN AND THE COMFORT OF STAYING IN A HOTEL. IT IS THE VERY ESSENCE OF DANISH HYGGE.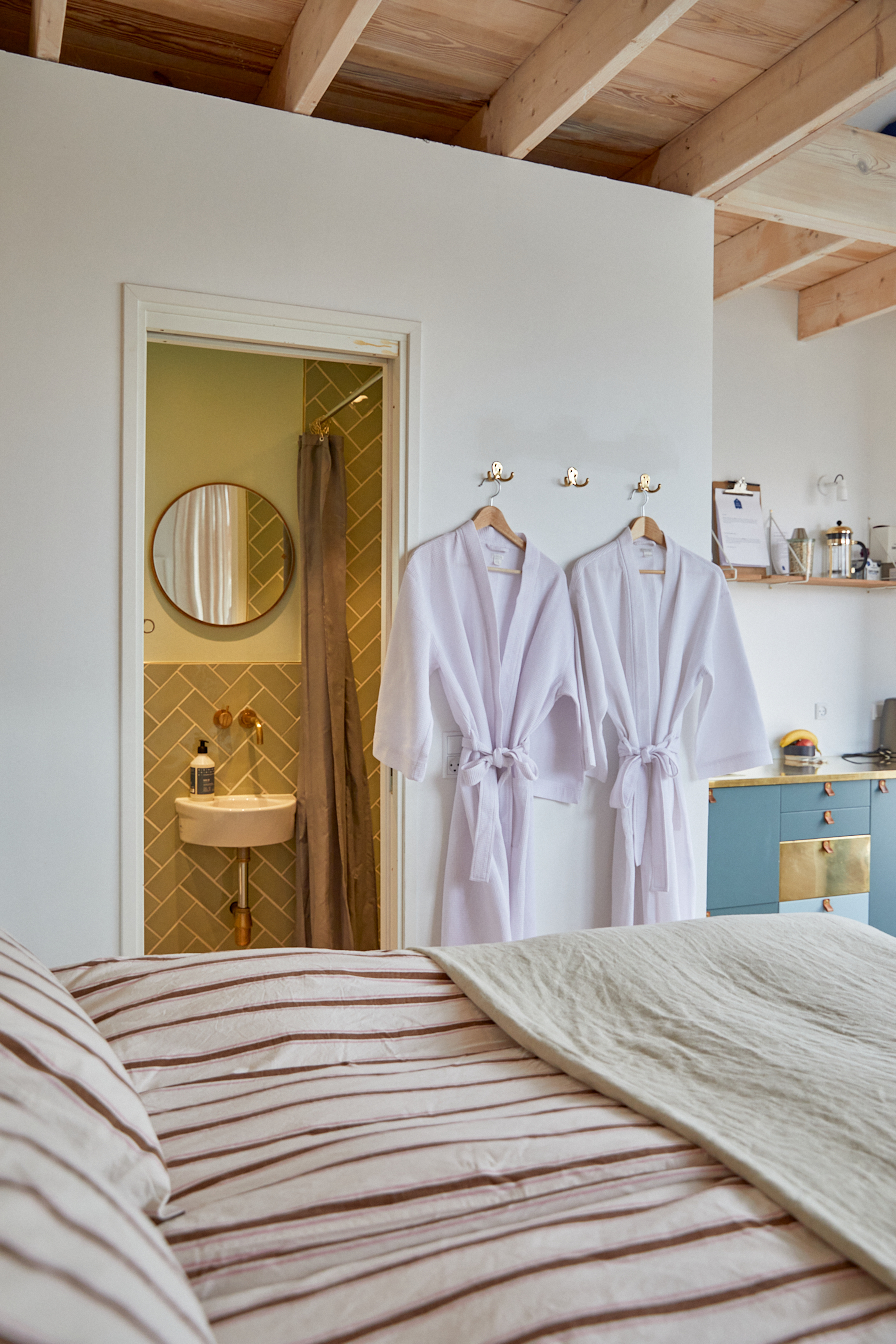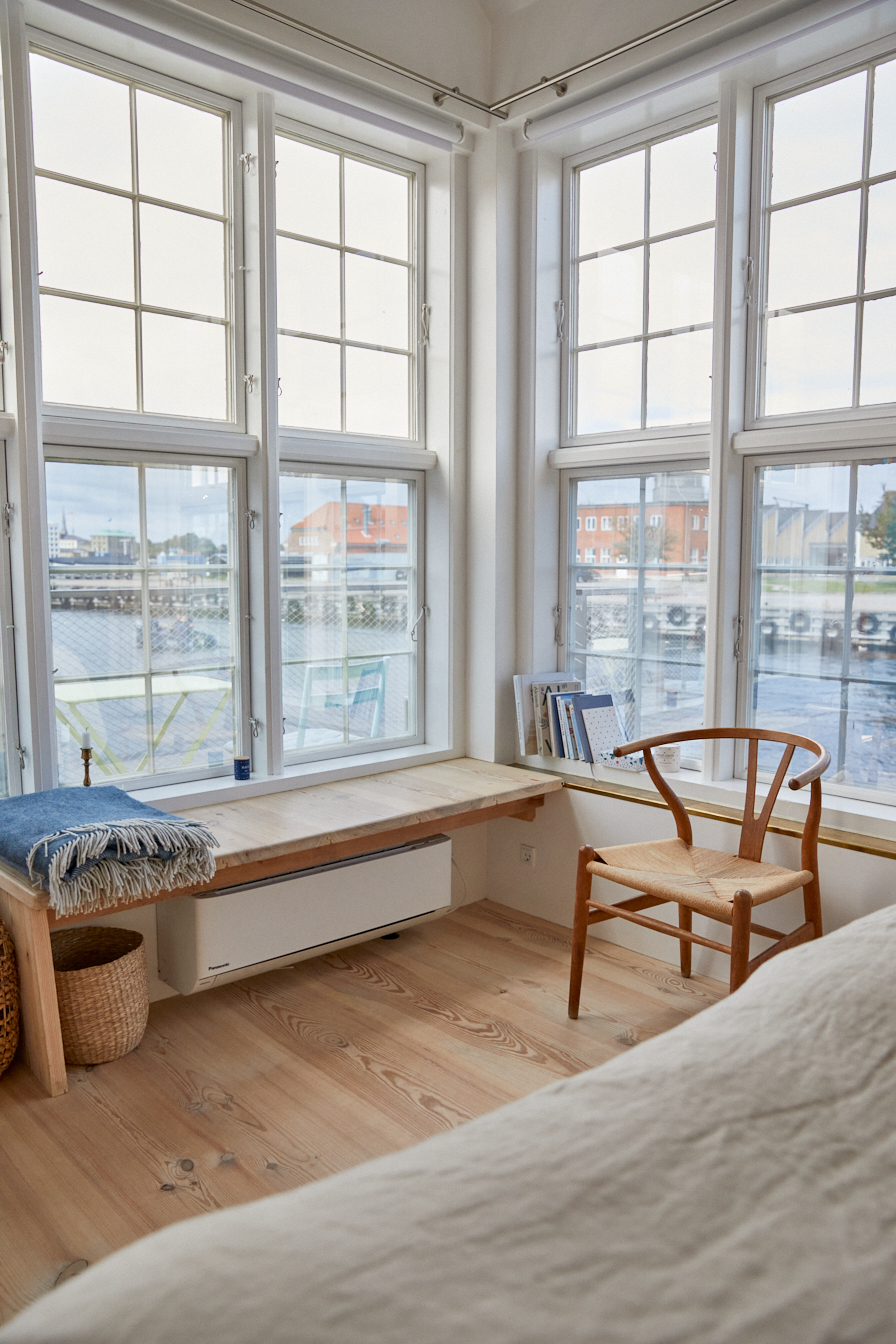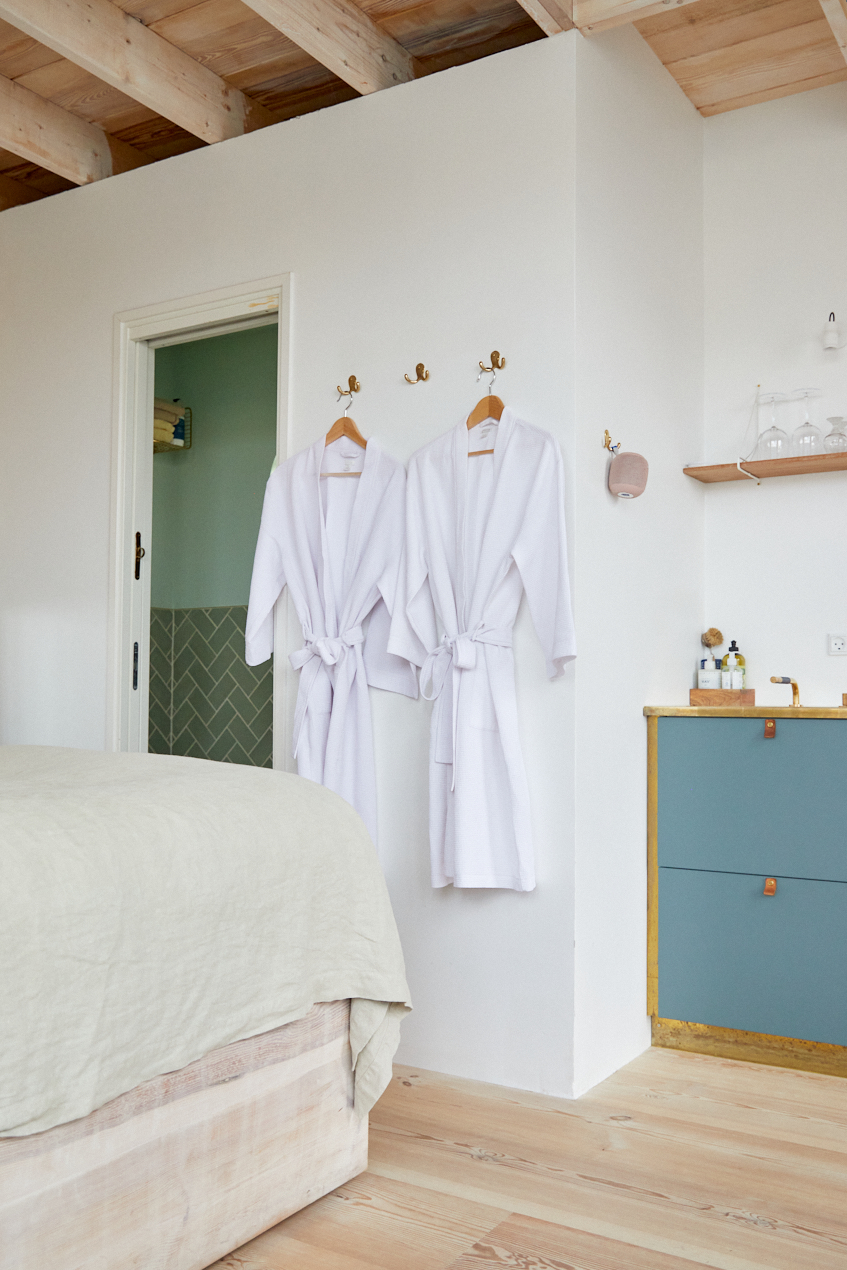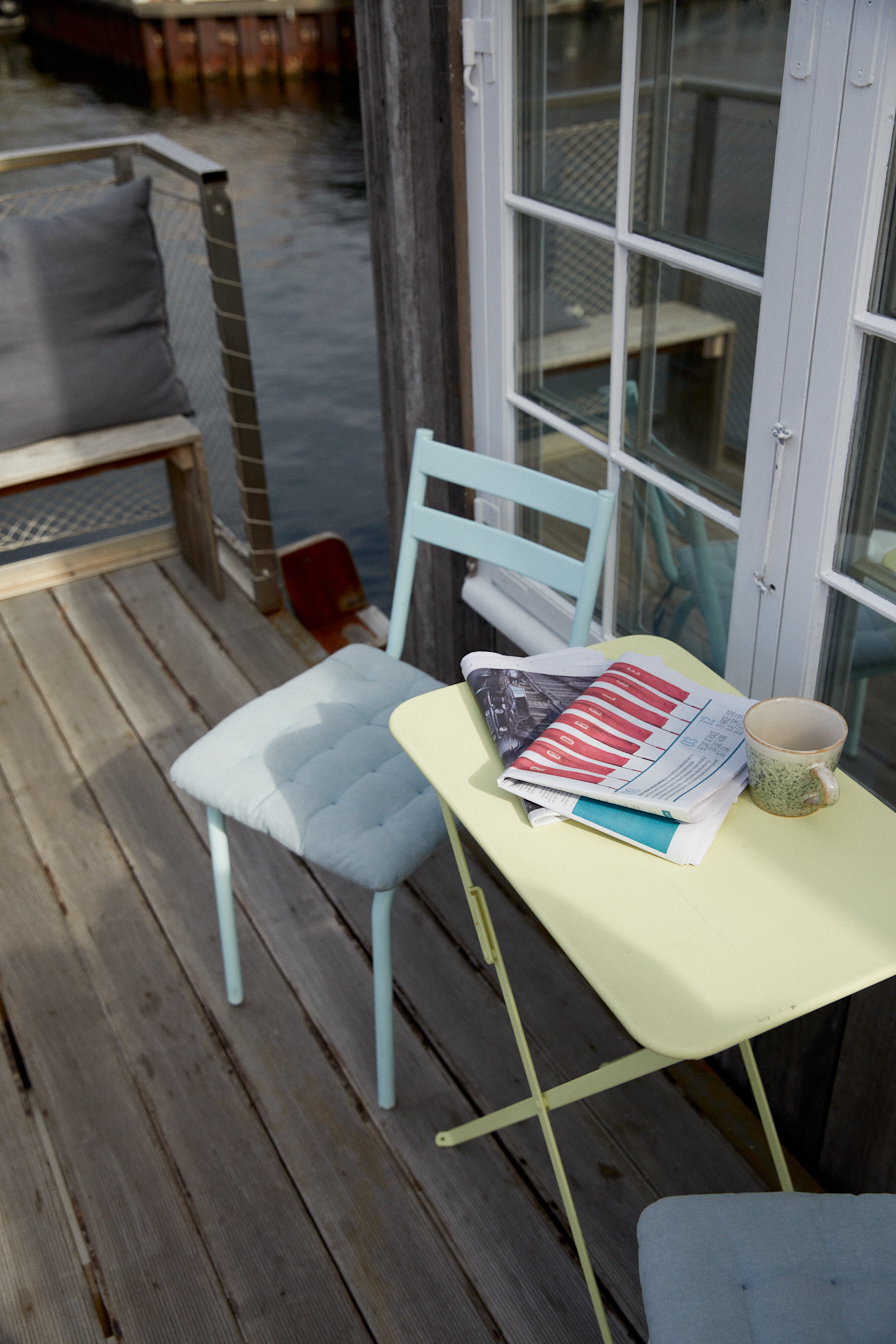 BESIDES BEING A CLASSICAL DANISH NAME FOR A BOY, KAJ ALSO MEANS 'QUAY' OR 'WHARF'. AND NO MATTER HOW UNATTACHED YOU MIGHT WANT TO LIVE YOUR LIFE, YOU DO NEED A WHARF ONCE IN A WHILE IN ORDER TO STAY GROUNDED.